Share the post "Zao's Scott Mellinger: "Do I Think Tim Lambesis Deserves To Be In A Band? Fuck No.""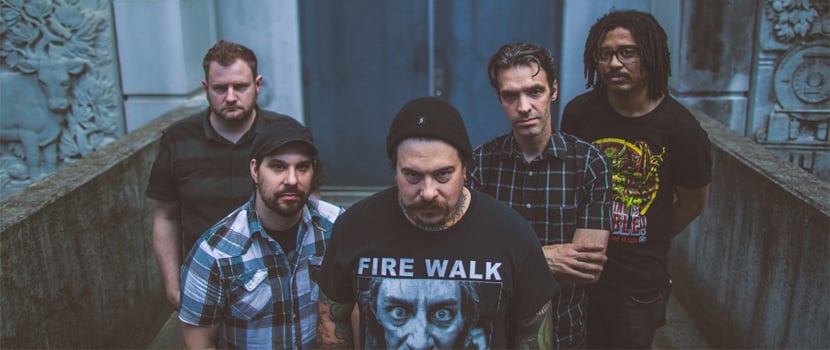 Zao guitarist/vocalist Scott Mellinger has voiced his opinion on As I Lay Dying vocalist Tim Lambesis' decision to return to touring and making music with the band after he went to jail after having attempted to hire a hitman to kill his estranged wife back in 2013. He pled guilty to a charge of solicitation of another to commit murder and was eventually paroled in December of 2016.
Lambesis' criminal history hasn't sat well with some and recently saw the band's planned show in Memphis, TN cancelled amid public outcry . Prior to that As I Lay Dying were also pulled from the 'Resurrection Festival' bill due to similar public uproar.
Both Zao and As I Lay Dying came up in the Christian metal(core) scenes and Zao's 2009 album "Awake?" was co-produced in part by Lambesis and Mellinger. Appearing recently on the BREWtally Speaking Podcast, Mellinger spoke of As I Lay Dying's decision to reunite and how he feels about it:
"With what little I know, I never thought those dudes would ever get back with that guy. I really never thought so. But I understand having music in your blood. The hard work that that group of guys took on themselves to do As I Lay Dying and turn it into what it became—I mean that band was one of THE biggest metal bands at one time.

So the allure of that, it's hard to argue… it sucks man cause like you can't win. It's a lose/lose proposition really in my opinion. Do I think those guys deserve to be a band? I think Nick, Phil and Jordan deserve anything and everything that they get, because they're the best dudes ever.

Do I think Tim Lambesis deserves to be in a band? fuck no. That dude wouldn't be in a band if he went through with what he tried to go through. If he ended up not talking to a cop and talking to a real dude, like his wife might not be here, and it's hard for me to even rationalize or any of that kind of stuff.

And I get it, it's real easy now to look back on it and say I'm sorry and I'm repentant. Like if it would've worked out she would've been taken care of. That's it, done. What are you gonna repent for then, ya know?

It's just such a hard thing to think about cause like I said, I love those three guys so much, they're some of the best dudes ever and I want to see them succeed in everything they do. It's just a really big time bummer that they had to get involved with that guy, and Tim to turn into the guy he turned into and now be in the situation they're in."
Lambesis for his part recently addressed the latest show cancellation and more in this statement which he posted last week. In other news, during the chat Mellinger also spoke of Zao's progress with their new album:
"Well all the guitars have been recorded for it. Drums are done. I mean essentially all we really have to do now is bass and get Dan in there and have him do his vocals. We were hoping to get it out by the end of the year, but that may or may not still happen. If it does come out, it'll be later in the year, but we might even end up, depending on what we see… cause there's so many records supposedly coming out like this year, probably be a ton next year. But we're trying not to get bogged down in all of the sea of releases, but hopefully once we get it all done and all that kinda stuff it'll be sooner than later."
Zao's Scott Mellinger: "Do I Think Tim Lambesis Deserves To Be In A Band? Fuck No."