Share the post "There Seems To Be Some Confusion Within Fear Factory About Their New Album's Title"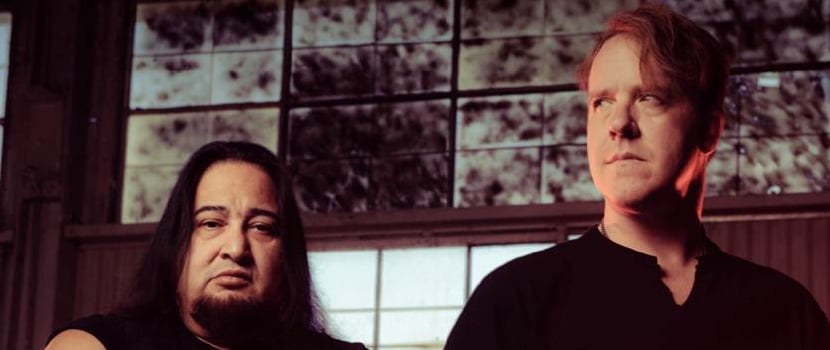 Fear Factory's tenth studio album is expected to be released later this year, though there appears to be some confusion amongst the members themselves as to what it will be called. Frontman Burton C. Bell made the initial reveal, while also showing off the early artwork concept for it at the 'Headbanger's Con' this past November. At the time he stated:
"Fear Factory, we have a new record. It's done. It's delivered to the label. And we've got some technical difficulties, and once that's finished, the record's gonna come out. It's gonna be called 'Monolith'. It's a great record."
While word of their plans to release an album initially got out, the tentative title and artwork were only revealed with the very recent upload of the full live panel below. However, when news reached the band's guitarist Dino Cazares via social media today, February 10th,, he seemed to be unaware of the title, tweeting in reply to a user asking about it:
Not sure what your talking about https://t.co/X4Yz7o30jV

— Dino Cazares (@DinoCazares) February 10, 2019
Not sure why he would say that's the title of a album that is same name of a ex band members band? https://t.co/X4Yz7o30jV

— Dino Cazares (@DinoCazares) February 10, 2019
As to Cazares' confusion, he is seemingly referring to the band Imonolith, who feature former Fear Factory bassist Byron Stroud.
There Seems To Be Some Confusion Within Fear Factory About Their New Album's Title